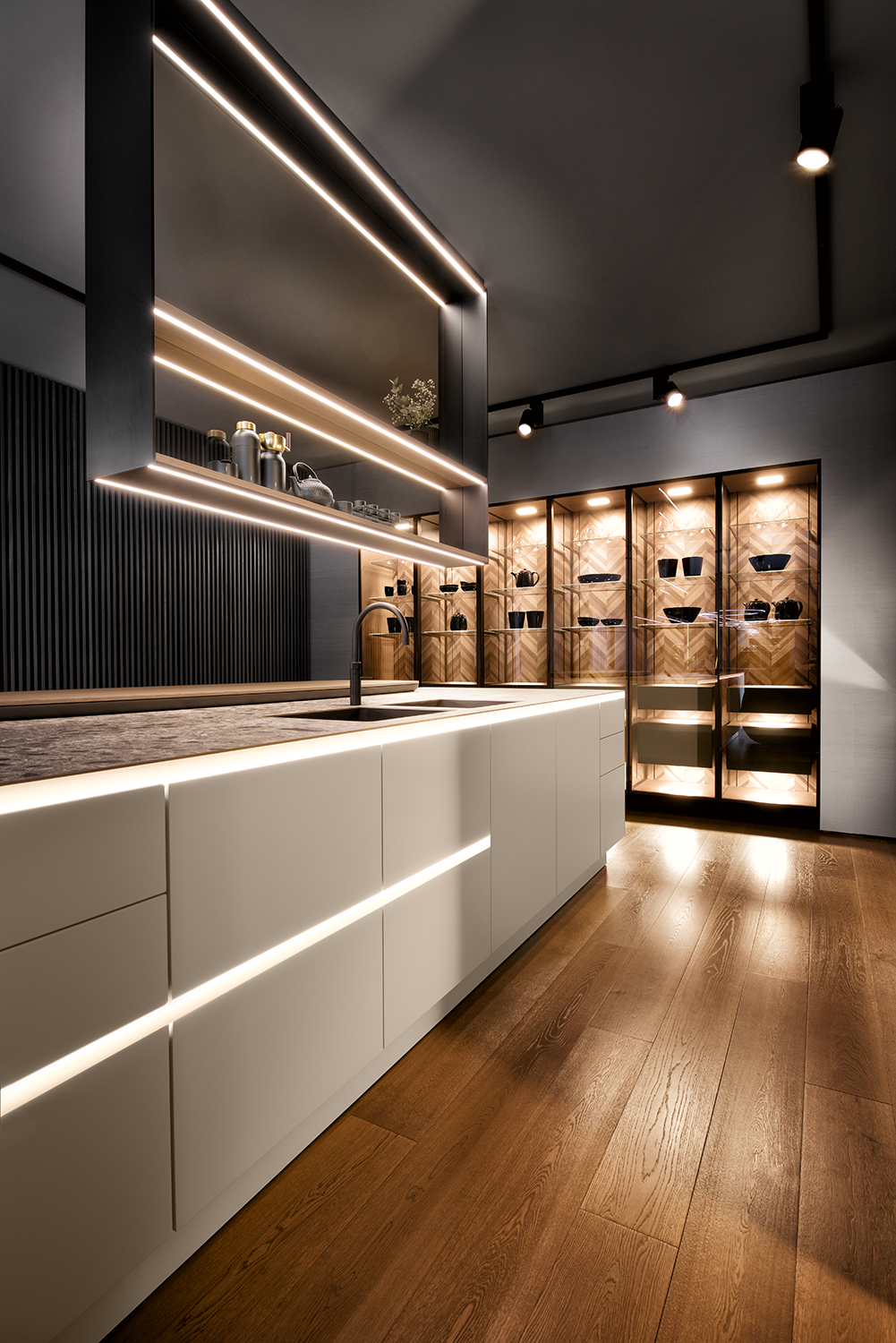 The central design detail of the "New Handle-Free SieMatic" is the completely redeveloped recess channel, which is not only a tactile experience but a visual one as well. The unique effect of individually controllable LED lighting, which is discreetly integrated into the shadows of horizontal and vertical recess channels, makes furniture evoke a jewelry showcase.
Another characteristic feature of the new SieMatic kitchen concept in the PURE style collection are generously sized, tinted glass surfaces used in conjunction with refined lighting integrated into cabinetry as a design element. This interplay creates the impression of elegant transparency and comfortable lightness.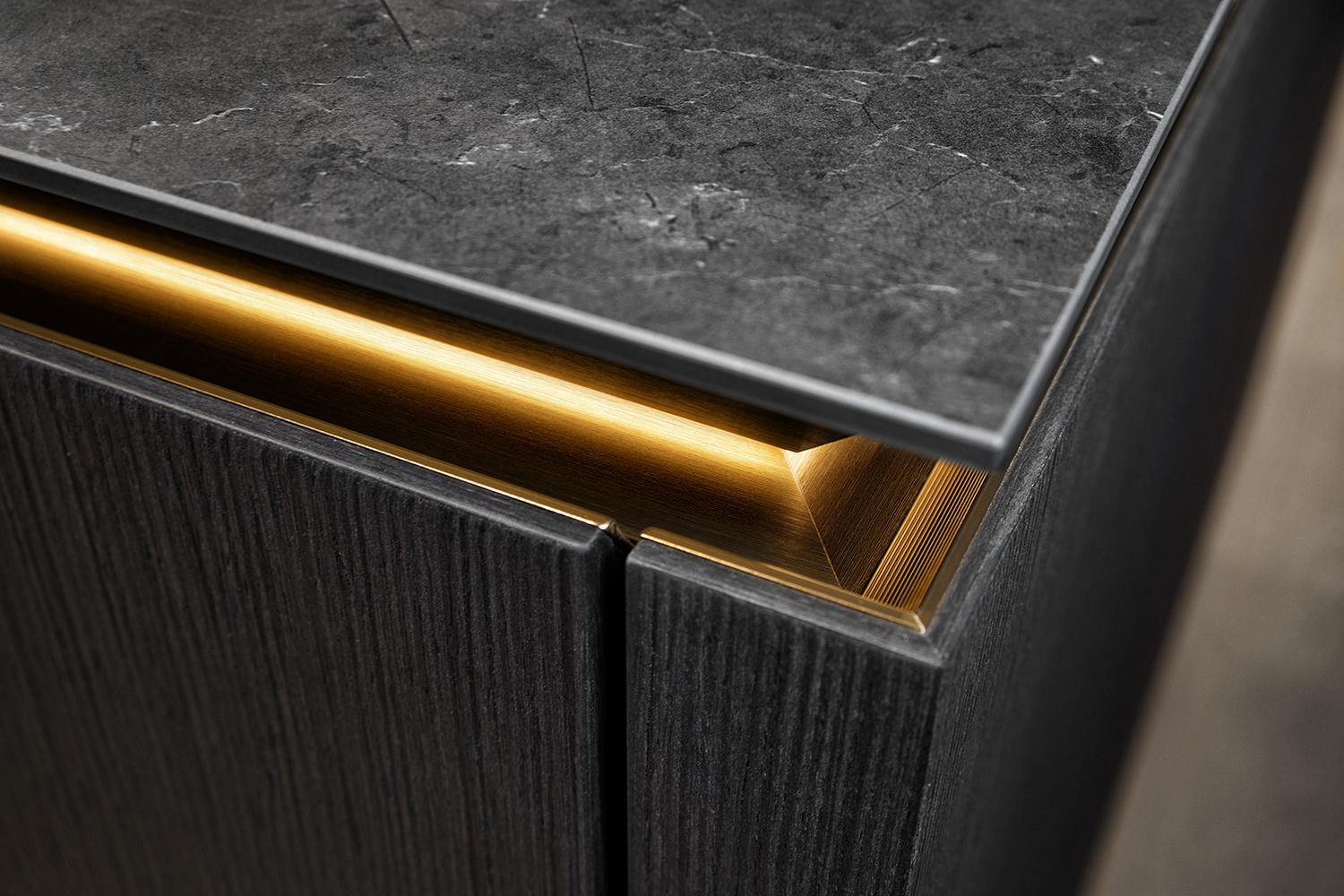 The design of the new SieMatic PURE style collection is a dialogue of lines and the surfaces in between, consistently on display even in shelves and sideboards.
PRECISION RIGHT DOWN THE LINE
The living heart of this spacious city apartment flooded with light is the kitchen. With bar seating, the island becomes a meeting point; the peninsula "buffet" connects the kitchen and living area.
MORE INFORMATION
Would you like to know more about SieMatic kitchens?
View the Pure Style Collection brochure to find tips and ideas for kitchen design, along with more detailed information about the quality and variety of products from SieMatic. KONST SieMatic can also provide you expert assistance in planning your kitchen.
AS UNIQUE AS YOU ARE: YOUR NEW SIEMATIC.
SCHEDULE A DESIGN CONSULTATION
Discover your personal kitchen type, whether it is pure, urban or classic.
We look forward to introducing you to the world of SieMatic in person.