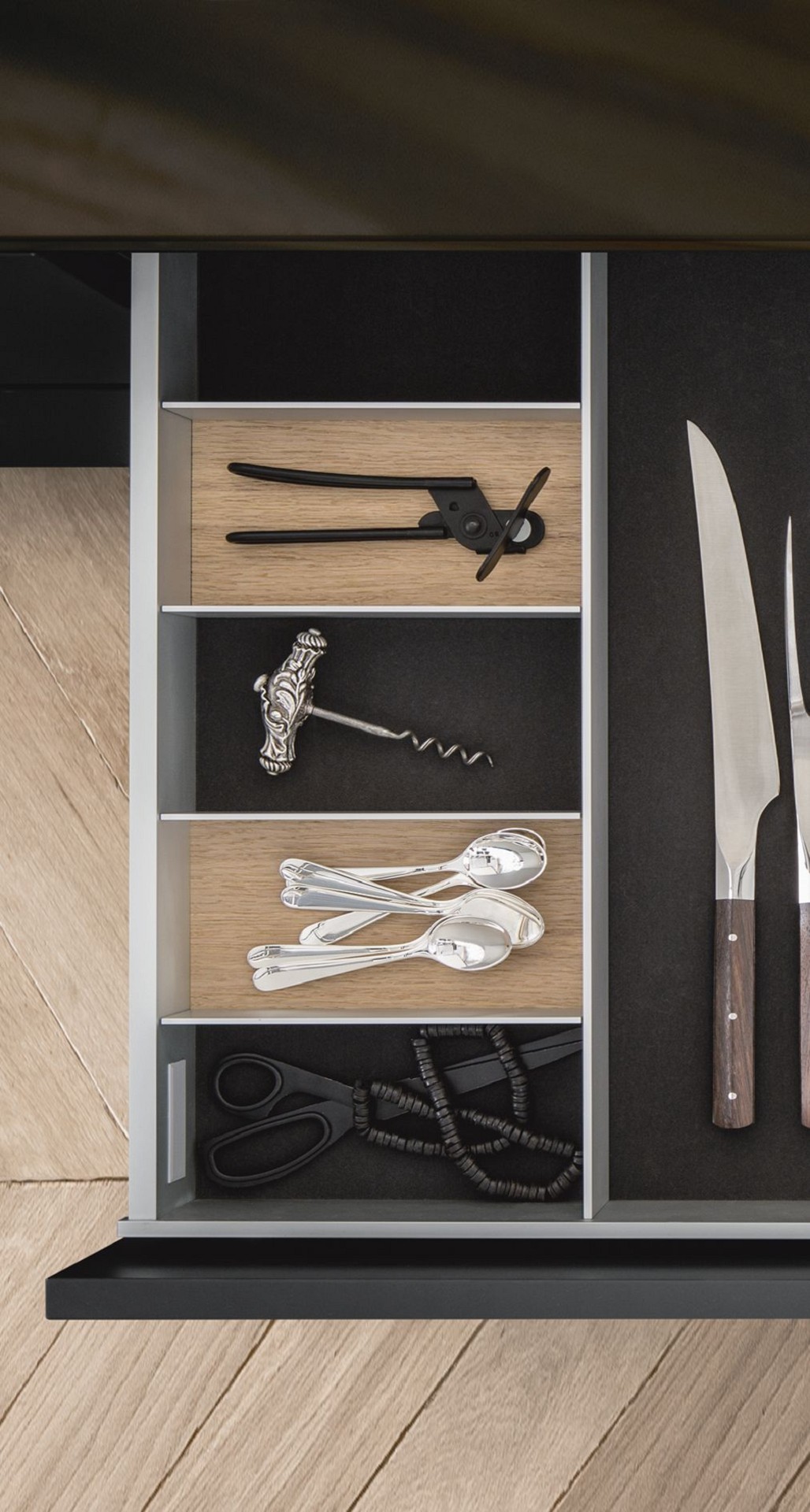 ALUMINUM KITCHEN ACCESSORIES
Highly customizable accessories in aluminum and dark smoked chestnut or light oak in combination with dark grey flock mats define the character of this SieMatic development.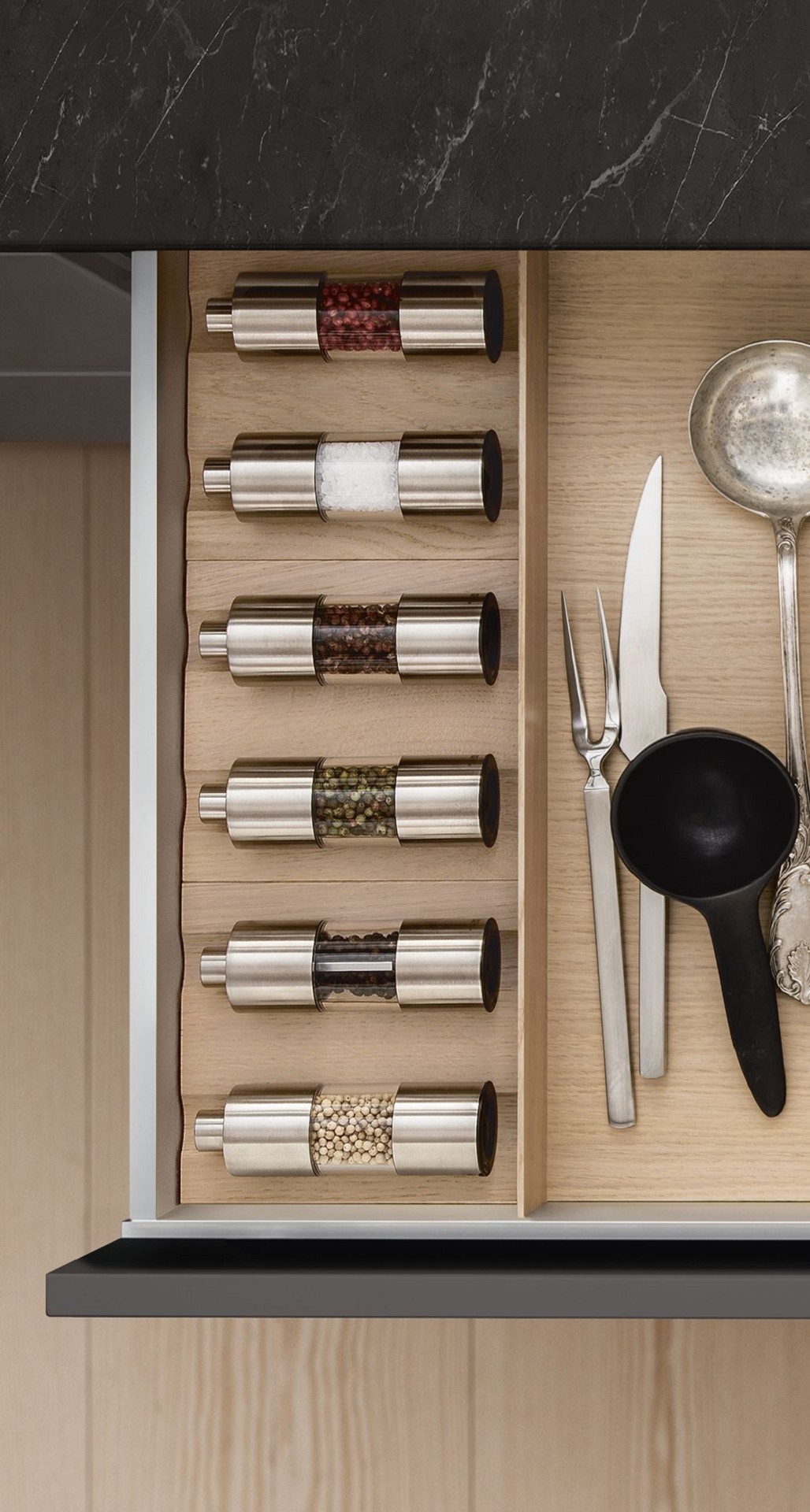 WOODEN KITCHEN ACCESSORIES
Versatile combinations of SieMatic cutlery and accessory inserts in light oak, combined with numerous functional inserts in light oak, porcelain, and aluminum, give this option its cozy yet elegant appeal.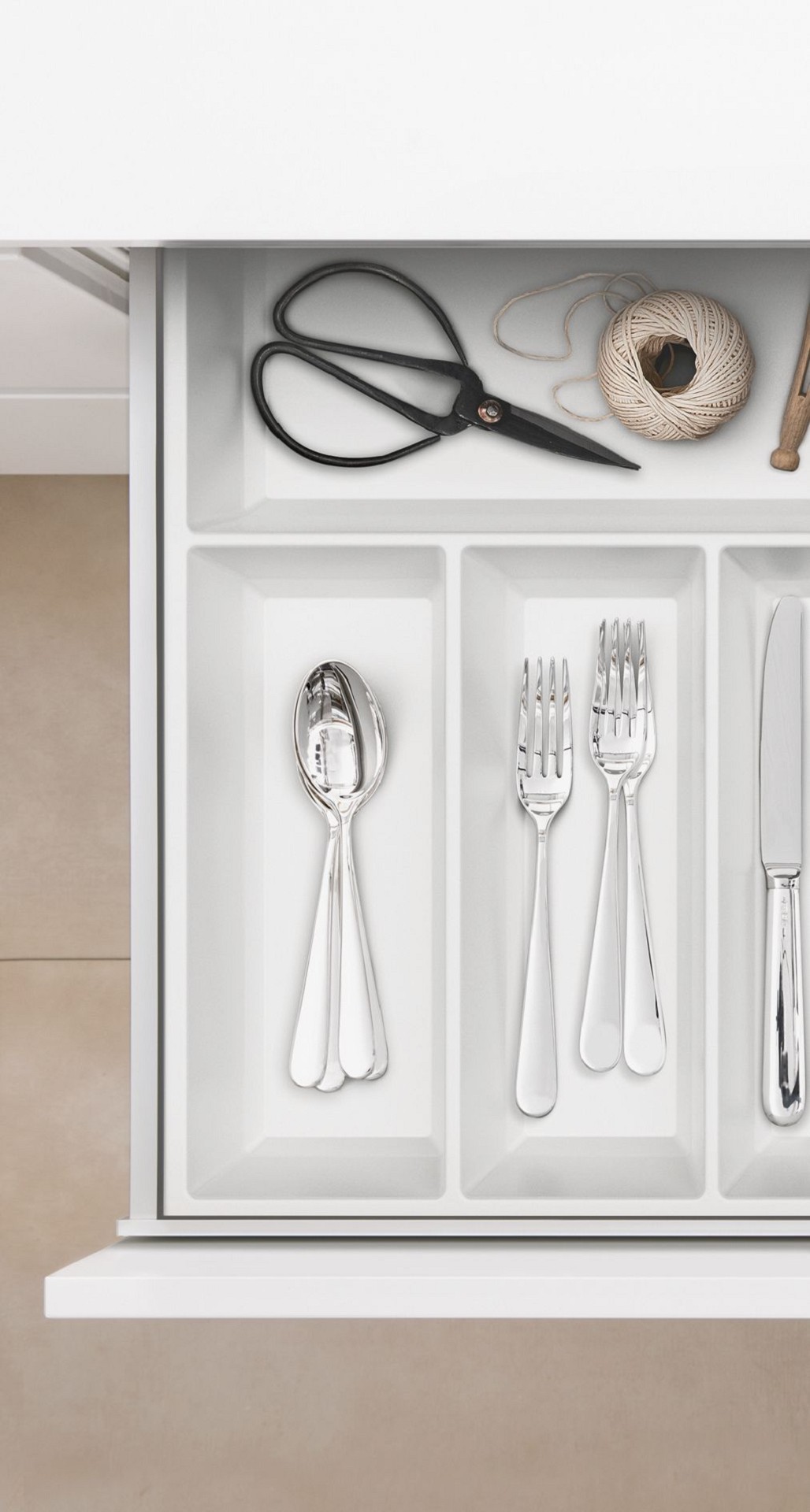 LAMINATE KITCHEN ACCESSORIES
With its modern, graphical form, the easy-to-care-for SieMatic accessories in matte white laminate is a popular alternative or supplement to the SieMatic aluminum or wood Interior Accessories Systems.
Nowhere is space more valuable than in the kitchen.
That's why SieMatic makes the most of every precious centimeter. SieMatic's patented interior fitting system lets you easily customize the inside of your cabinets just the way you want. MultiMatic shelving and accessories combine to give you greater storage flexibility—with up to 30 percent more space. /p>

MORE INFORMATION
Would you like to know more
about SieMatic kitchens?
View the Inside Brochure to find tips and ideas for kitchen design, along with more detailed information about the quality and variety of products from SieMatic. KONST SieMatic can also provide you expert assistance in planning your kitchen.
AN ABUNDANCE OF CHOICE
SCHEDULE A DESIGN CONSULTATION
Let's talk about your personal interior accessory options. We looks forward to your visit.